ANNOUNCEMENT OF 2019 SEASON
Acción Cultural española renews its sponsorship of the Cervantes Theatre programme with an exciting and expanded line-up of productions, rapid productions and readings.
In keeping with the theatre's theme for 2019, the work which comprises Spring"s New Spanish Playwriting Season III,  Autumn's Spanish Contemporary Theatre Season II and, for the first time, a late Autumn reading of a Spanish Golden Age work, features work written and directed by women, with 7 female authors, 6 female directors and 5 female translators showcasing (plus around 20 actresses)
Everything shown in this programme will be available in both English and Spanish on different days.
Rapid Productions – New Spanish Playwriting Season III
On/From Debris

Des(de) Los Escombros
By María Prado
Translated by Simon Breden
I'm young. Well not so young (at my age my grandmother, my mother had done..    had..). Still I consider myself young. I try to imagine myself in four of five years time. The image is blurry, changing, confused. I talk over and over again to my (still) young friends, obsessing over progress…. to where ? Because things should get better shouldn't they ? That's what they taught me. The milkmaid dropping her milk pail in the children's story hurts me.
This is a Cervantes Theatre Rapid Production:  
Friday 24th May 2019 7.30pm in Spanish, Saturday 25th May 2019 7.30pm in English
Ticket Prices: £15 / £12 concs
The Old Masters

 

Los Viejos Maestros
By Eva Hibernia
Translated by Clare Nimmo
Five people, two women and three men, meet at a campsite by the sea. Within 24 hours, everything surfaces, the miracle of love, passion, seduction and the desire for money. Malena and the old man, Professor Boyer,  have arrived at the site as a final stop in the shipwreck of their voyage together with the secret aim of selling the site.
Malena's beauty and magnetism relieve the boredom for Iván and for Miquel, the village doctor.  For her part, Sofia, the niece who survived the 11M terrorist attacks, taking refuge in this corner of the world and, in love with the doctor, watches these people search for each other and repel each other in a game in which she can't participate. Who are these old masters and what can they teach her ? What are we ready to risk when life throws us her final opportunity ?
This is a Cervantes Theatre Rapid Production:  
Friday 31st May 2019 7.30pm  in Spanish, Saturday 1st June 2019 7.30pm in English
Ticket Prices: £15 / £12 concs
CICLO DE CINE ESPACIO FEMENINO
Patrocinado y presentado por el Instituto Cervantes de Londres.
Espacio femenino es un programa estable del Instituto Cervantes que lleva presentando un ciclo dedicado a la cultura femenina desde 2010. En él se presentan distintas películas recientes que sirven de muestra de la producción cinematográfica, dirigida por mujeres, y protagonizada por temas que se muestran como ejemplos de sus preocupaciones. El ciclo reúne dos películas de largometraje, un documental y una sesión de cortometrajes
*All films will be shown in Spanish with English subtitles
Sunday 19th May 2019 – 3pm
Dimitris Soukaras and Stefan Grasse
Sunday 9th June 2019 – 3pm
Daniela Rossi and DUO NIHZ
RESPIRANDO A LORCA – CURSO DE VERANO PARA ACTORES PROFESIONALES
del 5 al 16 agosto 2019
La escuela de interpretación del Cervantes Theatre te ofrece este verano una oportunidad única de estudiar interpretación con el taller "Respirando a Lorca", liderado por el famoso actor y director Jorge de Juan.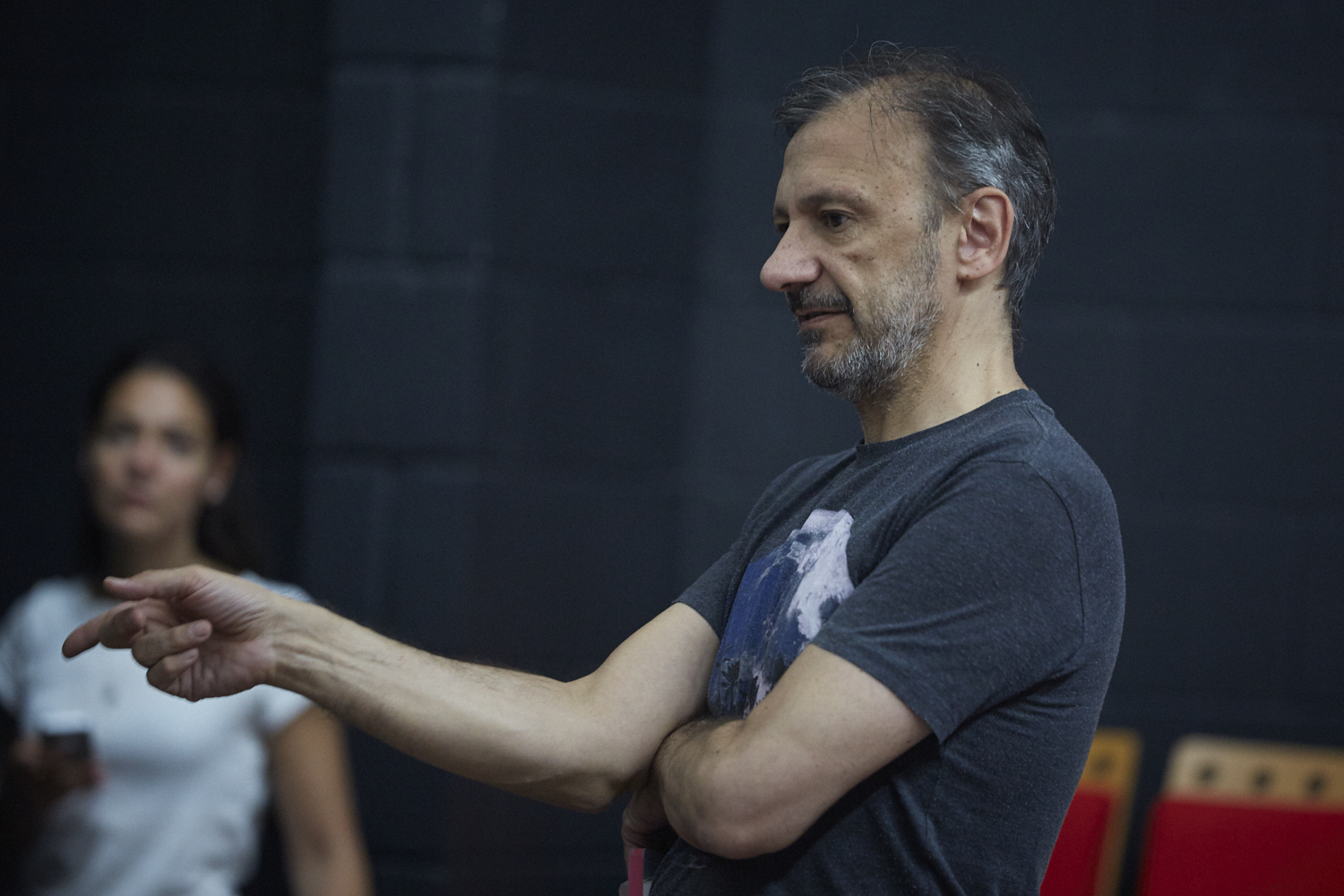 ACTING CLASSES/CLASES DE INTERPRETACIÓN
From May 7th 2019 – Beginners and Intermediates
The classes are in Spanish and are suitable for both native Spanish speakers and non-Spanish speakers who have a good level of Spanish. Minimum age is 17/No Maximum
Las clases se imparten en español y son aptas tanto para hispano hablantes como para personas para quienes el español no es su primera lengua pero que tienen un buen nivel del mismo.  Si puedes leer el español en esta página,  puedes hacer el curso. La edad mínima requerida es  de 17  años  o más (nuestro participante anterior de mas edad tiene 65 años).
THE 1ST ANA CARO PRIZE 
The 1st Ana Caro Prize aims to support, promote and internationalise modern day Spanish Drama
PREMIO ANA CARO – EDICIÓN I    
El I PREMIO ANA CARO DE TEATRO 2019, tiene como finalidad apoyar, promocionar y difundir internacionalmente la dramaturgia en lengua española más actual
The easiest way to keep in touch with news from the Cervantes Theatre is to join our newsletter
OUR JOURNEY TO OPENING THE CERVANTES THEATRE
Watch this video to find out more.
The Cervantes Theatre stages numerous Spanish language plays throughout the year from both Spanish and Latin American playwrights. The productions are performed in Spanish on Monday-Tuesday, and in English Wednesday-Saturday. Our weekly Tuesday matinees are ideal for school groups wishing to visit our 88 seat venue.
All schools who wish to be involved with the programme will be provided with our educational pack a few weeks before the trip, which includes information on our current production and interactive workshops which can be carried out in class either before or after seeing the play.
Visits also include a pre or post-show talk with a member of the creative team, who will talk about the creative process and discuss issues surrounding the play.
Box office number: 020 3633 4406
Box Office opening hours:
Mon - Fri 10:00-18:00
Cervantes Theatre Arch 26 229 Union Street London SE1 0LR