ANNOUNCEMENT OF 2019 SEASON
Acción Cultural española renews its sponsorship of the Cervantes Theatre programme with an exciting and expanded line-up of productions, rapid productions and readings.
In keeping with the theatre's theme for 2019, the work which comprises Spring"s New Spanish Playwriting Season III,  Autumn's Spanish Contemporary Theatre Season II and, for the first time, a late Autumn reading of a Spanish Golden Age work, features work written and directed by women, with 7 female authors, 6 female directors and 5 female translators showcasing (plus around 20 actresses)
Everything shown in this programme will be available in both English and Spanish on different days.
Reading fragments of playwright Almudena Ramirez's upcoming work 'Golpe de Gracia' and post-show talk with the author.
Almudena Ramirez is currently in an international residency at Royal Court Theatre in London with the mission to write the play 'Golpe de Gracia'. This will be a unique chance to talk with the renowned writer about her work in progress. 
We Must Throw the 

Cows

 Down the Ravine
A la Caja de Fósforos and Teatro de Contrajuego production
Directed by Orlando Arocha
Based on the book Las Voces del Laberinto (
Voices of the Labyrinth
) by the Spanish author and journalist Ricard Ruiz Garzon, 
the painful process of schizophrenia is explored. The onset, stigma, recovery and relief are dissected in this purposely minimal stylisation of monologues.
Performances 18th – 20th July 2019 at 7.30pm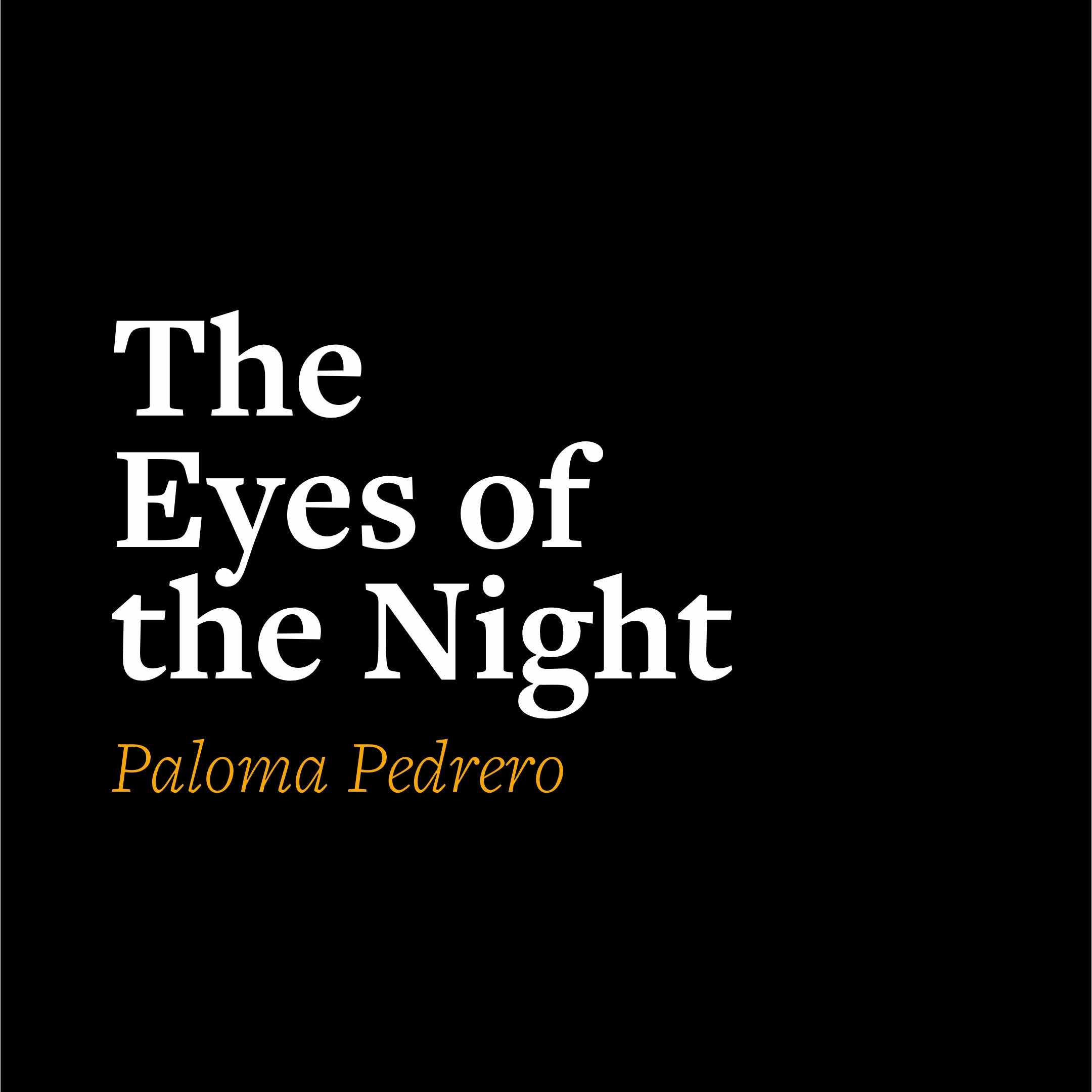 The Eyes of the Night

Los ojos de la noche
written by Paloma Pedrero
translated by Catherine Boyle
Life is full of moments of change that can pop up at anytime. An unexpected encounter between an older woman, who supposedly has triumphed in life, and a young blind man who she has hired to spend a few hours in a hotel with can be the trigger for a new life. Both will have to be able to open up and let themselves go with the flow…
Performances 11th - 28th September 2019 at 7.30pm, Tickets from £15.00
The House of the Spirits 

La Casa de los Espíritus
By Caridad Svich after Isabel Allende
"The House of the Spirits," published in 1982, is a National Bestseller and Isabel Allende's debut novel which catapulted her to literary stardom. When Isabel Allende's novel first appeared on the international literary scene, it was widely heralded as a feminist response to Gabriel García Marquez's "One Hundred Years of Solitude"; it continues to this day to captivate readers across the world as it has been translated in over 20 languages.
Charting the rise and fall of the Trueba family in an un-named Latin American country (reminiscent of Chile), Caridad Svich's play spans the 1920s through the 1970s, as the country moves through enormous sociopolitical changes that culminate in a devastating dictatorship. The play is told from the sensorial point of view of the youngest of three generation of women, Alba, who is held as the play opens, in a torture room by the government. The swirling memories, frightening and amusing, lyrical and fantastic, illuminate the stage as Alba records her family's history and ultimately finds the strength to recover her own story. This new re-imagining of "The House of the Spirits" is a bold and daring theatre piece that captures the force and sensuality of Allende's vision through Caridad Svich's unique poetic spirit.
Monday, Tuesday, Wednesday 28th October – 28th November 2019 7.30pm  in Spanish, Thursday, Friday, Saturday 31st October – 30th November 2019 7.30pm in English
Ticket Prices: from £20 / £17.50 concs 
RESPIRANDO A LORCA – CURSO DE VERANO PARA ACTORES PROFESIONALES
del 5 al 16 agosto 2019
La escuela de interpretación del Cervantes Theatre te ofrece este verano una oportunidad única de estudiar interpretación con el taller "Respirando a Lorca", liderado por el famoso actor y director Jorge de Juan.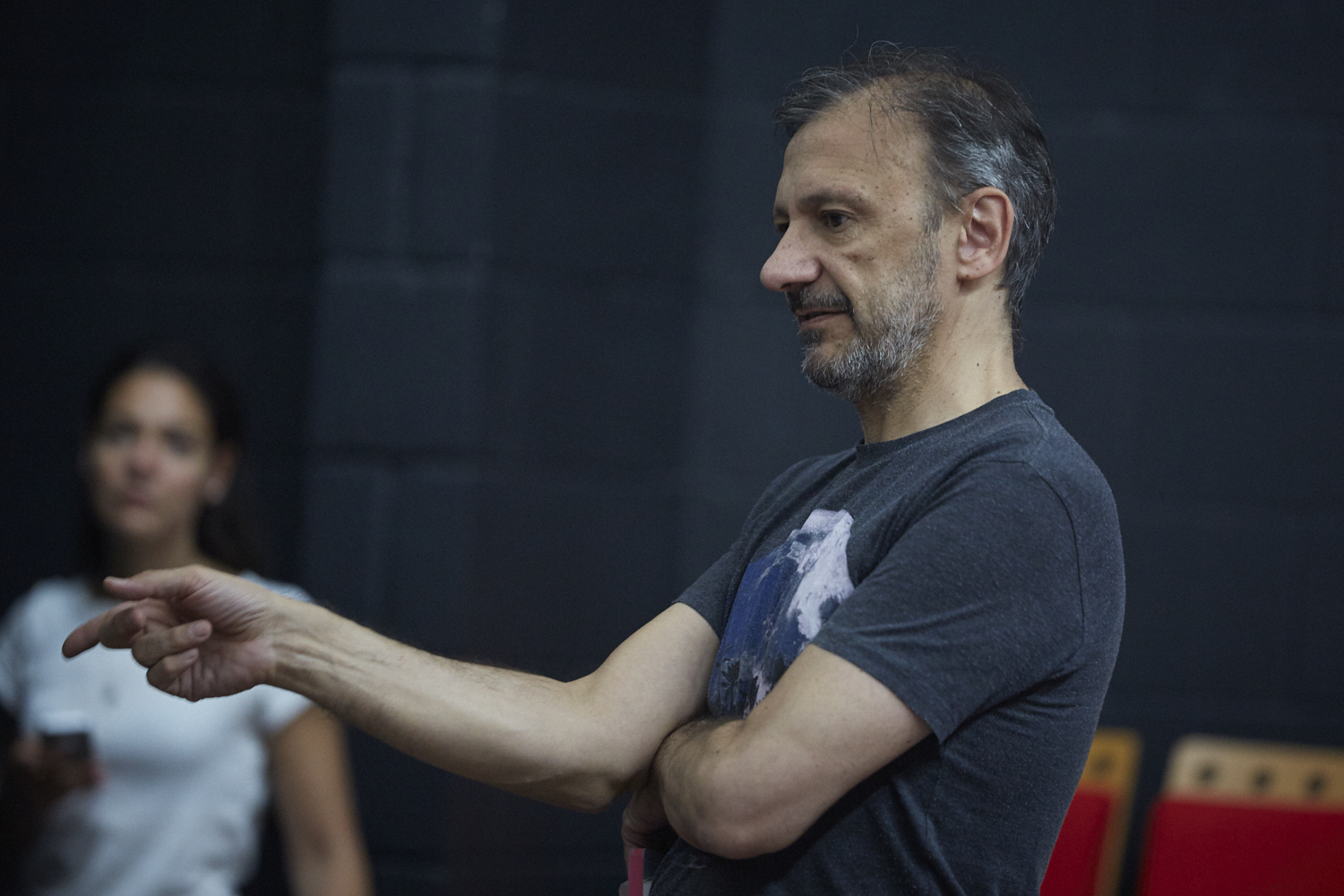 ACTING CLASSES/CLASES DE INTERPRETACIÓN
From May 7th 2019 – Beginners and Intermediates
The classes are in Spanish and are suitable for both native Spanish speakers and non-Spanish speakers who have a good level of Spanish. Minimum age is 17/No Maximum
Las clases se imparten en español y son aptas tanto para hispano hablantes como para personas para quienes el español no es su primera lengua pero que tienen un buen nivel del mismo.  Si puedes leer el español en esta página,  puedes hacer el curso. La edad mínima requerida es  de 17  años  o más (nuestro participante anterior de mas edad tiene 65 años).
THE 1ST ANA CARO PRIZE 
The 1st Ana Caro Prize aims to support, promote and internationalise modern day Spanish Drama
PREMIO ANA CARO – EDICIÓN I    
El I PREMIO ANA CARO DE TEATRO 2019, tiene como finalidad apoyar, promocionar y difundir internacionalmente la dramaturgia en lengua española más actual
The easiest way to keep in touch with news from the Cervantes Theatre is to join our newsletter
OUR JOURNEY TO OPENING THE CERVANTES THEATRE
Watch this video to find out more.
The Cervantes Theatre stages numerous Spanish language plays throughout the year from both Spanish and Latin American playwrights. The productions are performed in Spanish on Monday-Tuesday, and in English Wednesday-Saturday. Our weekly Tuesday matinees are ideal for school groups wishing to visit our 88 seat venue.
All schools who wish to be involved with the programme will be provided with our educational pack a few weeks before the trip, which includes information on our current production and interactive workshops which can be carried out in class either before or after seeing the play.
Visits also include a pre or post-show talk with a member of the creative team, who will talk about the creative process and discuss issues surrounding the play.
Box office number: 020 3633 4406
Box Office opening hours:
Mon - Fri 10:00-18:00
Cervantes Theatre Arch 26 229 Union Street London SE1 0LR