CAST & CREATIVES
THE PLAY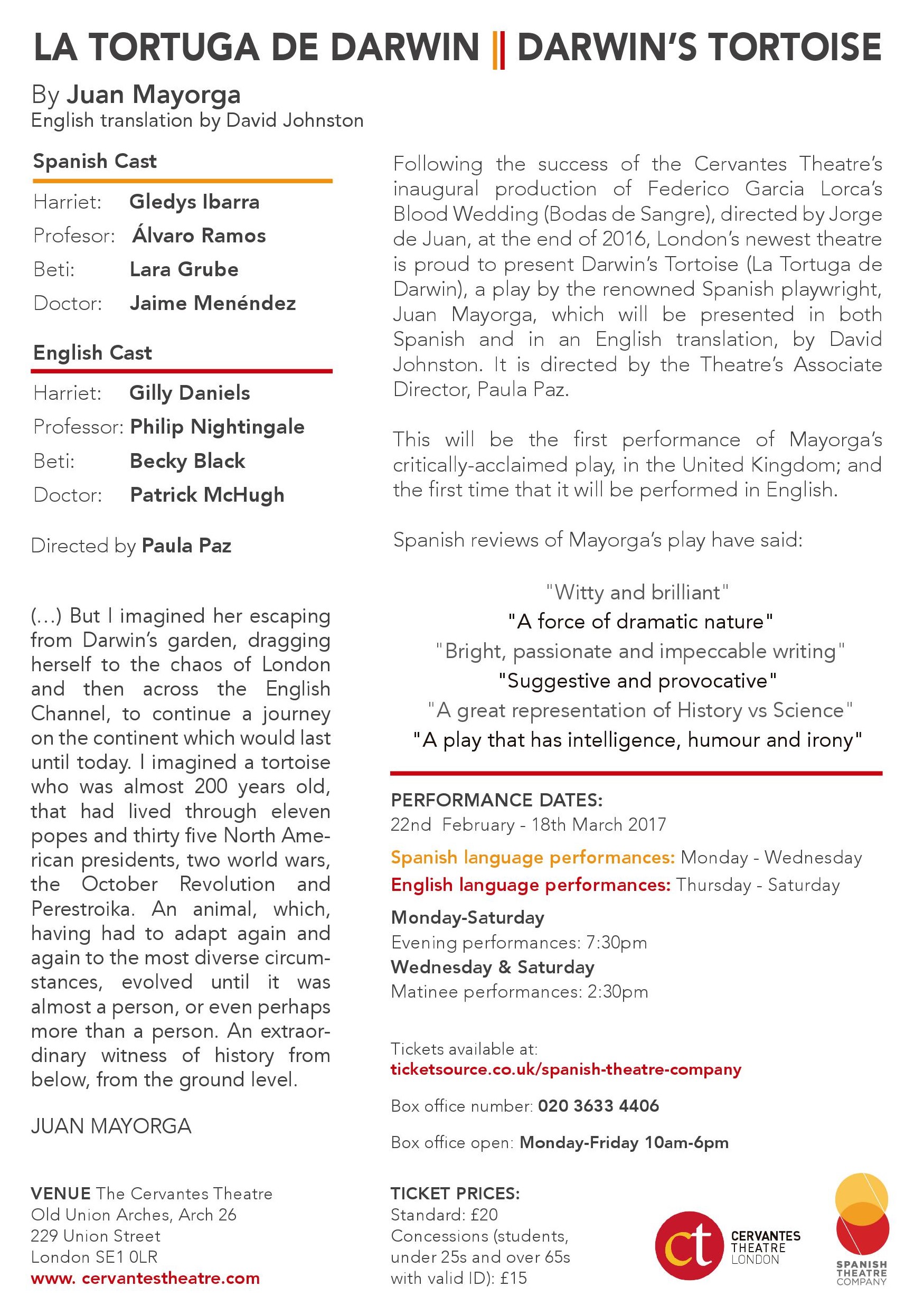 Juan Mayorga
Playwright
Born in 1965, Mayorga is regarded as one of the leading Spanish playwrights of the current generation, known collectively as the Generation Bradomin.
He co-founded the Teatro del Astillero, in 1993, and to date has authored more than 30 plays, the best known of which are, in addition to Darwin's Tortoise,  Way to Heaven (2004), Hamelin (2005) and Reykjavik (2012), which concerns the momentous chess duel between Boris Spassky and Bobby Fischer. 
Mayorga has just opened his most recent play, The Mapmaker, which he wrote and directed.
Paula Paz
Director
Paula is a theatre director and a former professional ballet dancer. She holds an MA with Distinction in Theatre Directing from Mountview Academy of Theatre Arts. She has cofounded and is Associate Director of the Spanish Theatre Company and the Cervantes Theatre in London.
As a professional Ballet Dancer, Paula worked with Angel Corella Ballet, Maria Gimenez Ballet and Ballet Ireland.
As part of her MA in Theatre Directing at Mountview Academy she has directed Eigengrau and Knives in Hens. She has been assistant director on Hay que Deshacer la Casa and The 39 Steps (Teatro Arenal Madrid), Love's Labour's Lost (Unicorn Theatre) and The Grain Store (Fourth Monkey).
Paula was on the directing pathway for the Young Friends of the Almeida's Latitude Festival production Last Words You'll Hear and she was movement director for the devised piece Home is Where. With the STC she has directed a dramatised reading of Sebastián Junyent's It is Necessary to Take Apart the House (White Bear Theatre) and of History of a Staircase by Buero Vallejo (Canada Water Culture Space).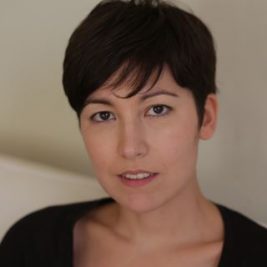 Creative Team:
Director: Paula Paz
Production Manager: Jorge de Juan
Composer: Yaiza Varona
Set & Costume Designer: Malena Arcucci
Lighting Designer: Patricia Polo (BlueMission)
 Technician: Fernando Benito
Graphic design: Roberto Turégano and Alberto Iniesta
Production Assistants: Isabella Ley, Fabiana Conte, Alán Rodríguez.
Box office number: 020 3633 4406
Box Office opening hours:
Mon - Fri 10:00-18:00
Cervantes Theatre Arch 26 229 Union Street London SE1 0LR