La Casa de Bernarda Alba Feb 2020 – in Spanish
LA CASA DE BERNARDA ALBA by Federico García Lorca – February and March 2020 Production
3rd – 29th February 2020 at the Cervantes Theatre London

Dates for Cervantes Theatre performances are as follows:
Evening Performances: 6th, 7th, 8th, 10th, 11th, 12th, 13th, 14th and 15th, 28th, 29th February all at 19.30
Matinee Performances  3rd,4th,5th, 6th, 7th, 11th and 13th, 25th 27th, 28th February all at 14.30
Evening performances are currently bookable online. We haven't yet opened online bookings for the matinee performances as these are being held for schools performances.
3rd – 4th March 2020  – Crescent Theatre Birmingham
9th – 10th March 2020 – Phoenix Theatre Castleford
18th March 2020 – Mac Belfast
23rd – 24th March 2020 – Redgrave Theatre Bristol
Our production of La Casa de Bernarda Alba/ The House of Bernarda Alba that sold out in 2017, 2018 and 2019 is coming back in 2020 with 2 weeks at the Cervantes Theatre in London followed by touring dates in March.
The House of Bernarda Alba explores themes of repression, passion and conformity through the depiction of a matriarch's domination of her five daughters. Described by the author as "a drama of women in the villages of Spain", the deliberate exclusion of any male character from the action helps build the high level of sexual tension that is present throughout this masterpiece.
We are currently pre-booking schools for these performances. For both teachers and students, Cervantes Theatre performances are priced at £17.50 per ticket+booking fee. Please contact Puerto on education@cervantestheatre.com
THE PLAY
Written in 1936 just before the civil war broke out, the play was first performed in Buenos Aires in 1945. It was banned in Spain until 1963, partly because of its political implications and partly because the behaviour and language of the characters was regarded as shockingly immoral. A small theatre club was allowed to put on a single performance in 1950, but the regime tried to ensure that it would be given no publicity.
Federico García Lorca (1898-1936) , poet and dramatist, was one of the greatest Spanish writers of the 20th century. He was killed by nationalist troops at the age of thirty-eight at the beginning of the Spanish Civil War and two months after completing The House of Bernarda Alba
La Casa de Bernarda Alba Reviews
BROADWAY WORLD
19/11/2017
'The production is a triumph for director Jorge de Juan who has conjured such wonders from his cast and who explores the full complexity of Lorca's masterpiece at a dizzying pace……' ?????
EVERYTHING THEATRE
27/11/2017
'The company have created an utterly believable, supremely performed show of eternally relevant torments that I'd encourage anyone to go and see.' ?????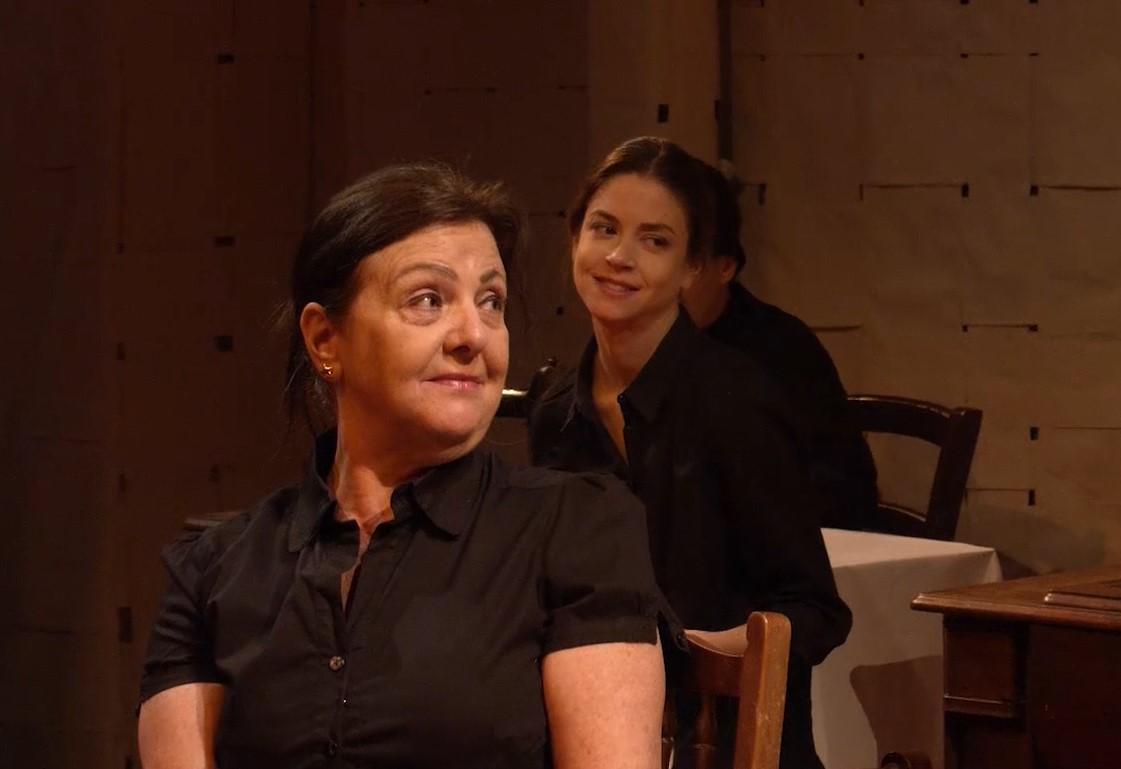 Director
Jorge de Juan
Jorge is a renowned Spanish producer, director, and actor.
He is co-founder of the Spanish Theatre Company (London) and Artistic Director of The Cervantes Theatre
He trained at the Royal School of Dramatic Art of Madrid (Acting) and the British Theatre Association (Directing and Producing).
Directing credits include: The Public and The Grain Store (Fourth Monkey); End of the Rainbow; Dracula; The 39 Steps (Spanish production); The Woman in Black (Spanish production). As Dramaturg: She Said(English National Ballet). At the Cervantes Theatre he has directed Bodas de Sangre/Blood Wedding and El Juez de los divorcios/The Judge of the Divorces
As an actor he has appeared in more than 20 plays, 30 films and TV series, having played the lead in over 30 projects. Some of the credits include: (Theatre) Blood Wedding, Calígula, Oedipus, Macbeth, Richard III, The 39 Steps. (Feature Films), Talk of Angels, Open your Eyes, One of the Hollywood Ten. He has worked with both Spanish and foreign directors.