***** This production is now finished. It is returning in February / March 2020

***** For those who are studying La Casa de Bernarda Alba for A-level Spanish we have a comprehensive

educational guide

available on our schools website
La Casa de Bernarda Alba Feb 2019 – Spanish with English Surtitles
LA CASA DE BERNARDA ALBA by Federico García Lorca – Feb 2019 Production
All performances at the Arundel Centre, Channing School, Highgate
4th – 8th February 2019  (Running Time; 2 hours with one 15 minute interval)
Our sold-out production of La Casa de Bernarda Alba/ The House of Bernarda Alba from our Autumn/Winter 2017/2018 Season is coming back for a second run in Feb 2019. This time the venue will be the Arundel Centre at Channing School in North London, a state of the art 244 seat facility. For the first time, we are performing in Spanish with English Surtitles
The House of Bernarda Alba explores themes of repression, passion and conformity through the depiction of a matriarch's domination of her five daughters. Described by the author as "a drama of women in the villages of Spain", the deliberate exclusion of any male character from the action helps build the high level of sexual tension that is present throughout this masterpiece.
Written in 1936 just before the civil war broke out, the play was first performed in Buenos Aires in 1945. It was banned in Spain until 1963, partly because of its political implications and partly because the behaviour and language of the characters was regarded as shockingly immoral. A small theatre club was allowed to put on a single performance in 1950, but the regime tried to ensure that it would be given no publicity.
Federico García Lorca (1898-1936) , poet and dramatist, was one of the greatest Spanish writers of the 20th century. He was killed by nationalist troops at the age of thirty-eight at the beginning of the Spanish Civil War and two months after completing The House of Bernarda Alba
Performances: Nightly performances 4th-8th February 2019 at 7.30pm. Prices £22.50/£17.50 concessions/school students in group/teacher with students. Matinee performances 4th,5th,6th and 8th February 2019
La Casa de Bernarda Alba Reviews
BROADWAY WORLD
19/11/2017
'The production is a triumph for director Jorge de Juan who has conjured such wonders from his cast and who explores the full complexity of Lorca's masterpiece at a dizzying pace……' ?????
EVERYTHING THEATRE
27/11/2017
'The company have created an utterly believable, supremely performed show of eternally relevant torments that I'd encourage anyone to go and see.' ?????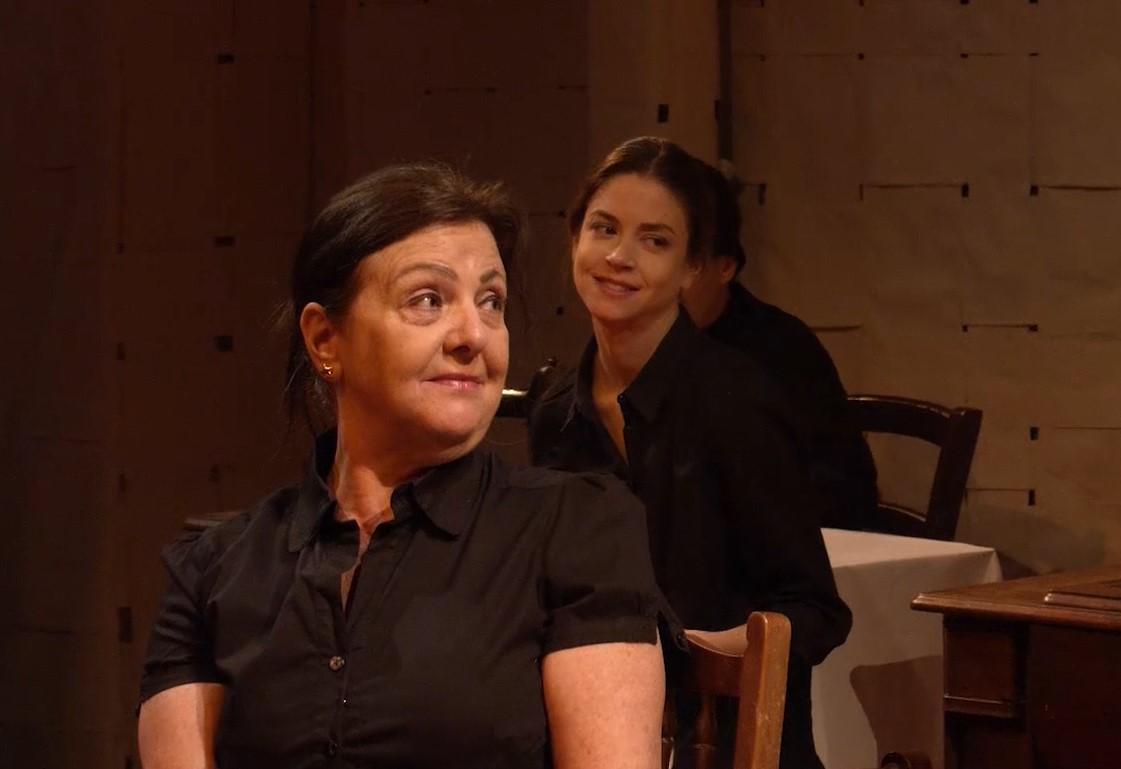 Director
Jorge de Juan
Jorge is a renowned Spanish producer, director, and actor.
He is co-founder of the Spanish Theatre Company (London) and Artistic Director of The Cervantes Theatre
He trained at the Royal School of Dramatic Art of Madrid (Acting) and the British Theatre Association (Directing and Producing).
Directing credits include: The Public and The Grain Store (Fourth Monkey); End of the Rainbow; Dracula; The 39 Steps (Spanish production); The Woman in Black (Spanish production). As Dramaturg: She Said(English National Ballet). At the Cervantes Theatre he has directed Bodas de Sangre/Blood Wedding and El Juez de los divorcios/The Judge of the Divorces
As an actor he has appeared in more than 20 plays, 30 films and TV series, having played the lead in over 30 projects. Some of the credits include: (Theatre) Blood Wedding, Calígula, Oedipus, Macbeth, Richard III, The 39 Steps. (Feature Films), Talk of Angels, Open your Eyes, One of the Hollywood Ten. He has worked with both Spanish and foreign directors.
CAST IN ALPHABETICAL ORDER
JUDITH ARKWRIGHT (MARIA JOSEFA)
Jude Arkwright began her acting career 8 years ago. She has appeared in productions for London Bubble Theatre including 'Docks to Desktops' and 'After Hiroshima'. In 2013 she joined the Old Vic Community Company, appearing in  'Housed', 'Ages' and 'Rise' as well as pop-up pieces.
She is a member of Wastenot Theatre.
LAURA ARNAIZ  (LA CRIADA)
Laura is a Spanish actress from Madrid who has trained at La Lavanderia Drama School and at Juan Carlos Codina Studio in Madrid, at the Scuola International dell'Attore Comic with Antonio Fava in Italy, and with Complicité and Simon Godwin in UK. Her creative credits include TV ('Silent Witness'), films ('Little Heroes') and Theatre ('Pariso', 'History of a Staircase', 'Residual', 'Cyrano & Roxana' and 'Yerma')
TERESA CENDÓN (ANGUSTIAS)
Teresa is a Spanish actress who studied at the CSSD. As well as appearing in a wide range of short films, documentaries and TV commercials , Teresa has had the privilege of performing in London in plays such as 'The Challenging Tide', 'The Story of a Staircase', 'Seven Seconds' & 'Blood Wedding'. 
TERESA DEL OLMO  (BERNARDA)
Teresa is a multi-disciplinary actress who studied theatrical performance, cinematography and singing (classical in London and contemporary in Spain). She has worked in both Spain and in many other European countries in theatre, radio, television and cinema across all genres including humour, drama, tragedy, and musicals. In addition to Spanish is fluent in English, Frencha and Italian.
LUCIA ESPÍN (MARTIRIO)
Born in Madrid, 1987. A graduate of Cristina Rota. Her theatre work includes 'Que no he muerto' (José Sámano 2013), 'Yerma' by Federico García Lorca (Miguel Narros 2014), ' La Gitanilla' by Miguel de Cervantes (Sonia Sebastián, Festival Clásico de Alcalá 2015) and 'Bodas de Sangre' by García Lorca (Jorge de Juan, London 2016).
MAYCA ESTÉVEZ (PONCIA)
Mayca Estévez, started her acting career at the early age of 11 in her home town, Vigo (Spain).  Later, putting acting to one side, she joined the Spanish Foreign Service.  Two years ago she returned to the stage performing in 'Blood Wedding' and 'Verano en Diciembre'.
MARTA FOCHS (ANGUSTIAS)
Marta Fochs is a Spanish Actress from Madrid. She moved to London and continued her training at the Actor's Temple where last year she had the opportunity to perform in 'Blood Wedding'
CANDELA GÓMEZ (MAGDALENA)
Candela Gomez is a bilingual actress from Malaga. She trained at Juan Carlos Corazza's Actors Studio.She has appeared in Theatre Productions such as 'The Trojan Women', 'Lysistrata', 'Blood Wedding', and 'The Judge of the Divorces'. Candela plays a leading role in the Musical Feature Film 'SOLO!' directed by Nic Cornwall.
CAROLINA HERRAN (PRUDENCIA)
Carolina trained in New York and in London and holds an MA in Acting from ArtsEd. She is a member of Althea Theatre. Credits include: 'One Last Thing (For Now)' (Old Red Lion Theatre), 'Serpent of The Sea' (CASA Latin American Theatre Festival) and 'A Midsummer Night's Dream' (Southwark Playhouse, rehearsed reading).
MAITE JAUREGUI (ADELA)
Maite is a US-Spanish actress who has played numerous roles in Spanish TV and after training at RADA in London has since participated in several theatre productions and TV series in the UK. She has co-created an Arts Council England funded one woman show with Pau Aran which will premiered in 2018
ADELA LEIRO (AMELIA)
Trained at Central School of Speech and Drama and Fourth Monkey, Adela is a bi-lingual Spanish/English actress who has worked across theatre, TV and film. Her work previous work includes La Casa de Bernarda Alba and Bodas de Sangre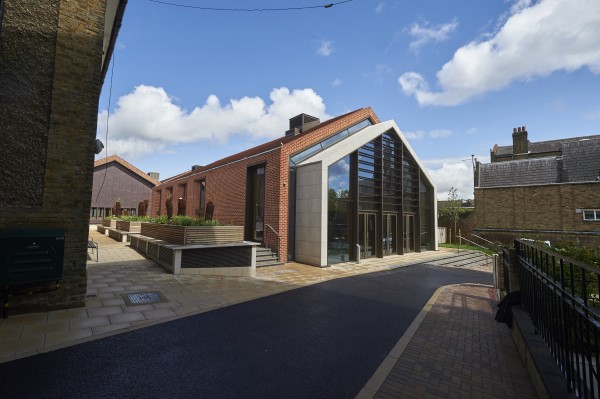 Channing School / The Arundel Centre
Channing School based in Highgate, which caters for girls from 4-18, is hosting this year's production of La Casa de Bernarda Alba in its brand new theatre, the Arundel Centre.
The school is doing this as part of their 'Adelante' program which aims to ensure that all pupils leaving the school have a high-level of proficiency in Spanish. To achieve this they have embedded Spanish into the curriculum in a variety of age-appropriate ways.
You can read more about both the school and its 'Adelante' program by clicking here
Address: The Bank, Highgate, London , N6 5HF