THE 2019 SEASON AT THE CERVANTES THEATRE
The 2019 season, sponsored once again by Acción Cultural Española, comprises the New Spanish Playwriting Season III, the Spanish Contemporary Theatre Season II, for the first time, a late Autumn reading of a Spanish Golden Age work.
In 2019, we are staging plays that are written by women and this season continues this. Most are also directed by women, with in total 7 female authors, 6 female directors and 5 female translators showcasing (plus around 20 actresses).
Everything shown in this programme will be available in both English and Spanish on different days.
We Must Throw the 

Cows

 Down the Ravine
A la Caja de Fósforos and Teatro de Contrajuego production
Directed by Orlando Arocha
Based on the book Las Voces del Laberinto (
Voices of the Labyrinth
) by the Spanish author and journalist Ricard Ruiz Garzon, the painful process of schizophrenia is explored. The onset, stigma, recovery and relief are dissected in this purposely minimal stylisation of monologues.
These shows are in English
Performances 18th - 20th July 2019 at 7.30pm
Contemporary Spanish Theatre – Season II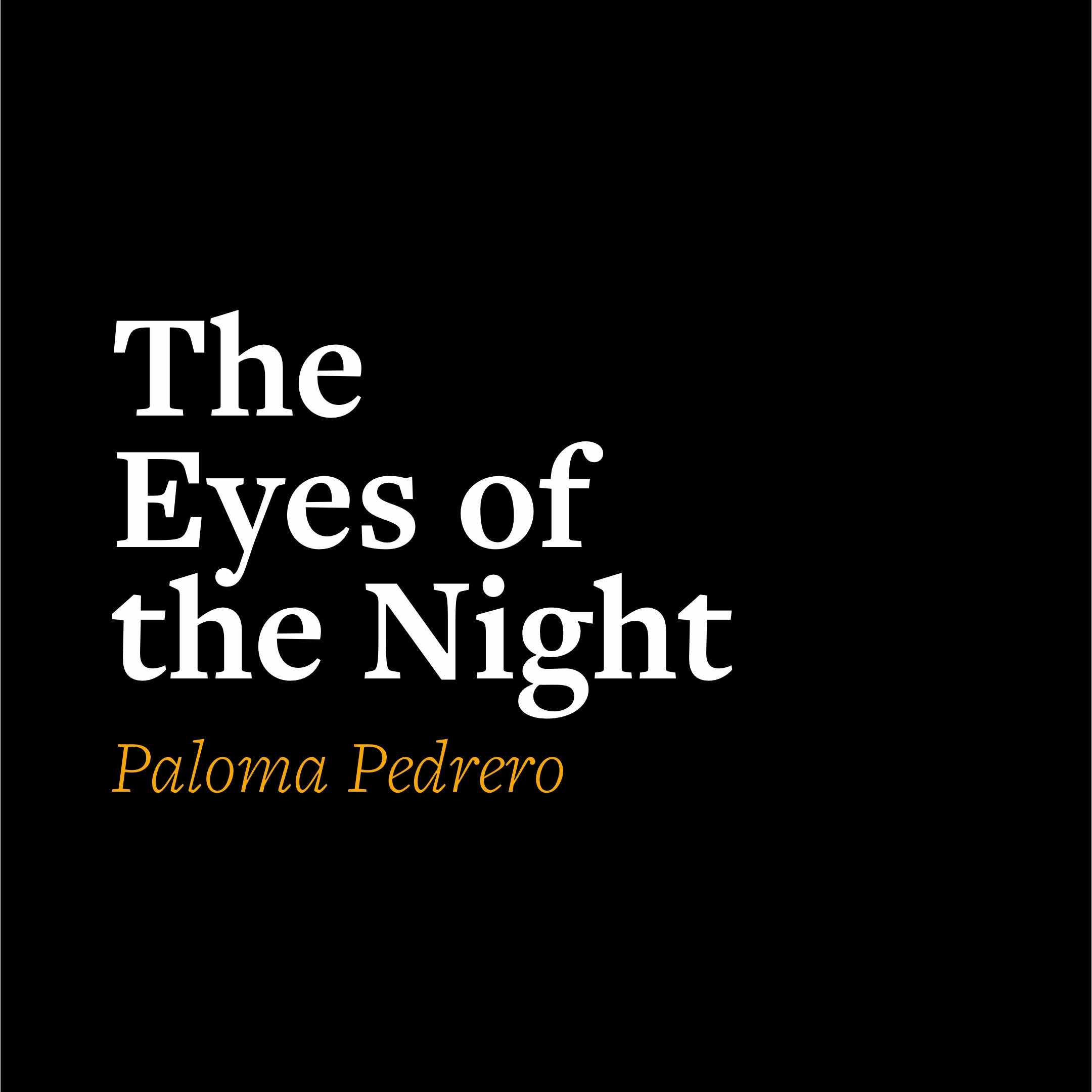 The Eyes of the Night

Los ojos de la noche
written by Paloma Pedrero
translated by Catherine Boyle
Life is full of moments of change that can pop up at anytime. An unexpected encounter between an older woman, who supposedly has triumphed in life, and a young blind man who she has hired to spend a few hours in a hotel with can be the trigger for a new life. Both will have to be able to open up and let themselves go with the flow…
Performances 11th – 28th September 2019 at 7.30pm, Tickets from £15.00
Run !

¡Corre!
By Yolanda García Serrano
There are siblings that hurt you, and Kico, who reappears to disturb the life of his only sister Emma, is one of these. Kico, who learnt to run before he could walk. First in front of his mother, later in front of his teachers and much later in front of the police. In contrast, Emma was always a good girl who learnt to protect herself from the disputes that racked her family. Why is it that siblings can be so different ?
RUN ! takes place over the time period of a year, from winter when, for the first time in a long time, Emma visits her brother in prison, to spring when Kico's desire to run will determine both of their futures. «Nothing attracts you like the bad person» is the phrase that hovers over the relationship between the brother and sister. Why ? Because it's as true as it's painful.
.
This is a Cervantes Theatre Rapid Production:
Friday 4th October 2019 7.30pm in Spanish, Saturday 5th October 2019 7.30pm in English
Ticket Prices: £15 / £12 concs
Stupid People

Gente Estúpida
By Daniela Fejerman
Two brothers who argue as to who should care for their lonely mother, a couple who sleep together again after a year of separation, a pregnant policewoman, a British father who aims to pick up his son on his birthday, a desperate man who assaults an off-roader driven by a local dignitary. This is a comedy about stupidity, which knows no economic or social barriers. For there are stupid people in all societies, throughout all ages of all sexes, religions and races. But do we stop to think about this ?
This is a Cervantes Theatre Rapid Production:
Friday 11th October 2019 7.30pm in Spanish, Saturday 12th October 2019 7.30pm in English
Ticket Prices: £15 / £12 concs
Courage, Outrage and Woman

Valor, agravio y mujer
By Ana Caro de Mallén
Translated by Catherine Boyle
The heroine, Leonor has been abandoned by her lover, Juan. She disguises herself as a man in order to challenge him with the hope of restoring her lost honour through his death. Following him over the seas, she becomes caught in a lover triangle (courting, as a man, her rival Estela) and successfully manipulates everybody she meets.
Friday 18th October 2019 7.30pm in Spanish, Saturday 19th October 2019 7.30pm in English
Ticket Prices: £15 / £12 concs
The House of the Spirits 

La Casa de los Espíritus
By Caridad Svich after Isabel Allende
"The House of the Spirits," published in 1982, is a National Bestseller and Isabel Allende's debut novel which catapulted her to literary stardom. When Isabel Allende's novel first appeared on the international literary scene, it was widely heralded as a feminist response to Gabriel García Marquez's "One Hundred Years of Solitude"; it continues to this day to captivate readers across the world as it has been translated in over 20 languages.
Charting the rise and fall of the Trueba family in an un-named Latin American country (reminiscent of Chile), Caridad Svich's play spans the 1920s through the 1970s, as the country moves through enormous sociopolitical changes that culminate in a devastating dictatorship. The play is told from the sensorial point of view of the youngest of three generation of women, Alba, who is held as the play opens, in a torture room by the government. The swirling memories, frightening and amusing, lyrical and fantastic, illuminate the stage as Alba records her family's history and ultimately finds the strength to recover her own story. This new re-imagining of "The House of the Spirits" is a bold and daring theatre piece that captures the force and sensuality of Allende's vision through Caridad Svich's unique poetic spirit.
Monday, Tuesday, Wednesday 28th October – 28th November 2019 7.30pm  in Spanish, Thursday, Friday, Saturday 31st October – 30th November 2019 7.30pm in English
Ticket Prices: from £20 / £17.50 concs