Shackleton and his Stowaway – Ed Fringe Sell Out Show

 
At the Cervantes Theatre from August 20th 2019
'Really enjoyed 'Shackleton and his Stowaway' tonight. Big bravo to @StolenElTheatre Go see.'
Dermot O' Leary/BBC Icons Shackleton

'a beautifully written new play, richly poetic in its lyrical language, balancing light humour with thrilling narrative.'
Edinburgh Guide


'Absolutely beautiful and engaging script which captivates the audience and takes them along on the expedition with the characters.'
Everything Theatre


'An honourable depiction of a moment in history that should not be forgotten'
The Wee Review
Shackleton and his Stowaway
written by Andy Dickinson
'When disaster strikes and all hope is gone, get down on your knees and pray for Shackleton.'
Due to popular demand, Stolen Elephant Theatre are bringing their Sold Out Ed Fringe play 'Shackleton and his Stowaway' back to London. It is based on the real events of the legendary Endurance expedition to Antarctica. It follows the misfortunes of an 18 year old stowaway who sneaks aboard Endurance. Initially, the stowaway is in complete awe of Shackleton. But this fades by the time Shackleton has gotten them trapped in the polar ice pack – even more so when Endurance actually breaks up and sinks. This leaves them adrift on the ice, hundreds of miles from civilisation. 
Performances
Evenings: Tue 20th – Saturday 24th August 2019 at 7.30pm,   Sunday 25th August at 5pm
Matinees:  Wednesday 21st August and Saturday 24th August at 2.30 pm
All shows are 1hrs and 45 mins with one 20 minute interval
THE CREATIVE TEAM
'Shackleton and his Stowaway' is written by Andy Dickinson ('A Flame in Hero's Tower', 'Larisa'), who founded Stolen Elephant Theatre whilst working as a producer in London. Dickinson has produced for the multi award-winning Tangram Theatre Company and for Olivier Award winning playwrights Grae Cleugh and Jack Shepherd. 
Directing is Enrique Muñoz, who lectures at Rose Bruford College. He has an MA in Moving Image from Ravensbourne and studied Set Design at Central Saint Martins.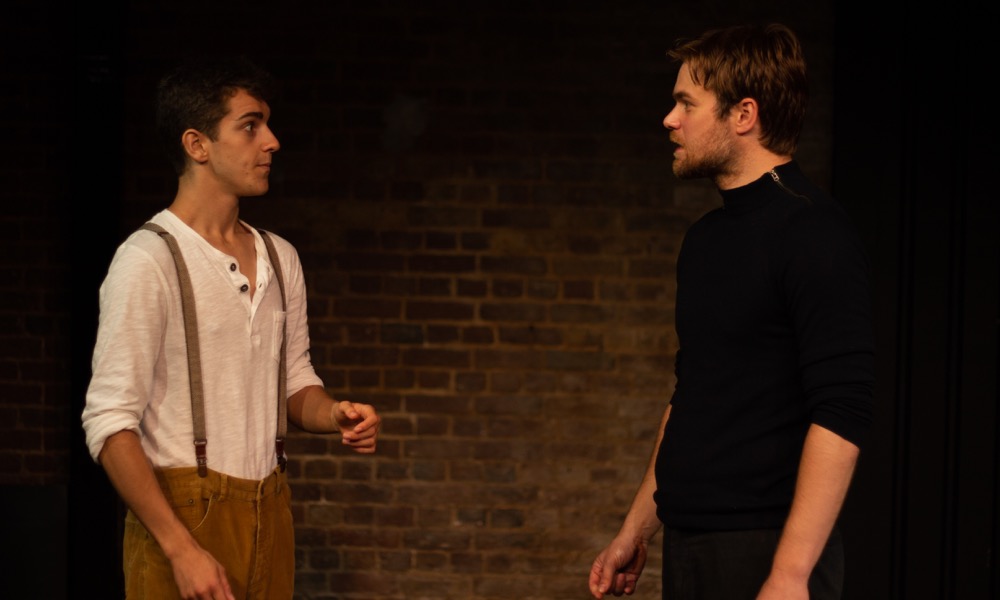 CAST
Shackleton – Richard Ede
The Stowaway – Elliott Ross
CREATIVE TEAM
Writer – Andy Dickinson
Director – Simone Coxall

Sound Design – Enrique Muñoz
Set and Costume Design – Kaajel Patel

Composer – Alex Burnett