THE LITTLE PONY
12th June – 30th June 2018
By Paco Bezerra
English translation by Marion Peter Holt
A play that addresses bullying, identity, sexual orientation and education. Timmy is being bullied at school because of his favourite backpack, a bright pink backpack full of little ponies from his favourite TV series. Daniel and Irene try to confront the brutal school bullying that Timmy is subjected to. A school that protects its bullies and a couple that tries to do the best for their child will witness how Timmy escapes to an imaginary universe to protect himself from the insufferable reality. Directed by Paula Paz, Associate Director of the Cervantes Theatre, and starring Rachel Sanders and Paul Albertson. 'I once read the news on Gryson Bruce, a 9-year-old boy from North Carolina, who in 2014 suffered several physical and verbal attacks as a result of carrying a My Little Pony backpack. He was forbidden to bring the backpack to the school and I couldn't believe it. What is better, to follow the views of the majority or to defend your own child's freedom of choice?' Paco Bezerra, playwright. Supported by Acción Cultural Española.
Paco Bezerra
Playwright
Paco Bezerra is a recipient of numerous awards, including the National Literary Drama Award in 2009 and the Calderon de la Barca Theatre Drama Prize for New Authors in 2007.  His plays have been premiered in eleven countries and translated in more than ten languages. In addition, his plays were showcased as rehearsed readings at festivals world-wide. Paco Bezerra's notable works include: The Little Pony, Grooming, Inside the Earth, Mr Ye Loves Dragons, Lulu, Fedra, The Holidays Start Now, The School of Disobedience and Ventaquemada.  
Paula Paz
Director
Paula Paz is a theatre director and a former professional ballet dancer. She is the co-founder and associate director of the Cervantes Theatre in London and the Spanish Theatre Company.
Paula holds an MA with Distinction in Theatre Directing from Mountview Academy of Theatre Arts and she began her career as a professional Ballet Dancer with companies such as Angel Corella Ballet, Maria Gimenez Ballet and Ballet Ireland.
At the Cervantes Theatre she has directed The Swallow by Guillem Clua and Darwin's Tortoise by Juan Mayorga in both Spanish and English. Other directing credits include Knives in Hens by David Harrower at the KC Theatre, the dramatised reading of Sebastián Junyent's It is Necessary to Take Apart the House at the White Bear Theatre and of 'History of a Staircase' by Buero Vallejo at Canada Water Culture Space and Eigengrau by Penelope Skinner at Mountview.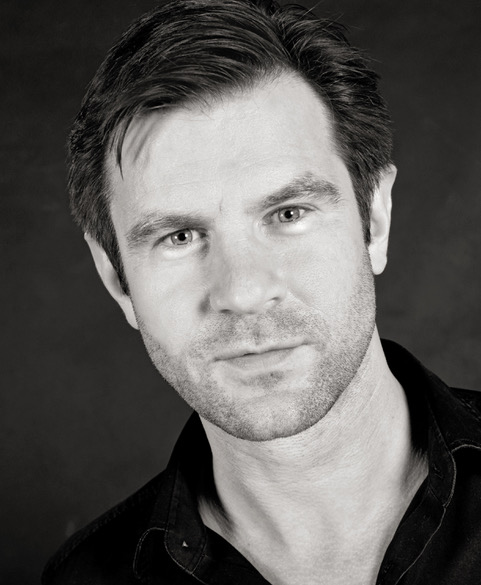 Paul Albertson
After graduating from the Guildhall School of Music and Drama, Paul became a leading actor for the Glasgow Citizens Theatre over a period of ten years, playing such roles and Jimmy Porter, Jean in Miss Julie, Lenny in the Homecoming, Nero in Britannicus and Joey in Pal Joey.
Outside the Citizens recent roles include Beauty Smith in 'White Fang', Bert Barricune in 'The Man Who Shot Liberty Valance' (Both at the Park Theatre) , Nick in 'Who's Afraid of Virginia Woolf' (Kings Theatre Edinburgh), Don Antonio in 'The Rover' (Hampton Court) , Jerry in 'Betrayal' (Byre Theatre St Andrews) , Phil in 'The People Next Door' (Theatre Royal Stratford East), Baz in 'Damages' (The Bush Theatre) and Carl in 'Carver' (The Arcola).
Recent Screen work include 'Extras' with Ricky Gervais, 'Sherlock' 'Love Soup','Holby City' 'Heartbeat' 'Coronation Street' 'All at Sea' and feature films 'The Honourable Rebel', 'Excalibur Rising', 'The Great Director' and 'Radioactive'.
He is also a voice actor and recently won Best Male Performance in a Radio Drama at the 2018 One Voice Awards.
Website: wwww.paulalbertson.com
Rachel Sanders
Rachel Sanders trained at the Welsh College of Music and Drama. Theatre credits include: The Hartlepool Monkey (Gyre & Gimble); Jane Wenham (Out of Joint /Arcola/Tour); Lady Chatterley's Lover, (Sheffield Crucible) War Horse (National Theatre/West End); Absolute Beginners (Lyric Hammersmith); Top Girls (Watford Palace); Cariad, Valentine (Operating Theatre Company); His Dark Materials, The Bacchai and Othello (National Theatre); A Servant to Two Masters, Richard III, Faust, La Nuit de Valgones, Romeo & Juliet and The Cherry Orchard (RSC); Much Ado About Nothing, Richard III and The Taming Of The Shrew (The Globe); Osama the Hero, A Single Act and Revelations (Hampstead Theatre); The Romans in Britain (Sheffield Crucible); The Journey of Mary Kelly, The Four Seasons and A Christmas Carol (Theatr Clwyd); Mother Courage and The Tempest (Shared Experience); Silence (Birmingham Rep); Romeo and Juliet (Ludlow Festival/ Northcott Exeter); The Farmer's Bride (Wild Iris); Elvis is Alive (Edinburgh Festival) and Rosa Carnivora (Arts Threshold). Film and television credits include: Doctors; Dream Team; The Bill; Coronation Street; Picking Up the Pieces; The Wyvern Mysteries; Starhunter2300; Double Exposure; Thicker than Water and The Auctioneer.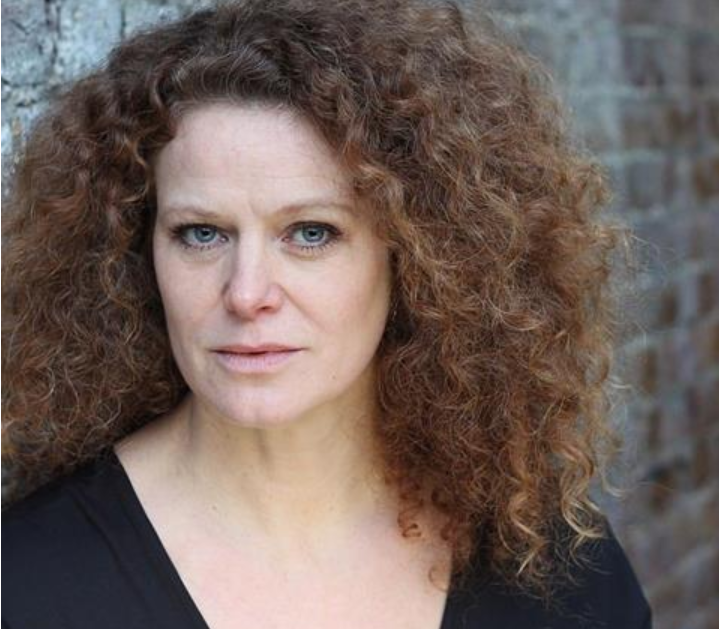 Creative Team
Director: Paula Paz
Set Designer: Alejandro Andújar
Lighting Designer: Nigel Lewis
Music Composer: Giovanni Tria
Video Designer: Enrique Muñoz
Costume Designer: Panamá Díaz
Production Team
Producers: Jorge de Juan and Paula Paz
Production Manager: Leoni Cotgrove
Stage Manager: Marina Torregrosa
House Manager: Victor Nicólas
Marketing: Rachil Klarnetatzi
Video and Photography: Elena Molina
Thanks to: Andrew Dyson, Elena Lasa, Nolia Devlin, Matthew Shannon, Teseo Martín, Raquel Arocha, Sandra Fernández, Lewisham College, Jon Fell.