This production is now finished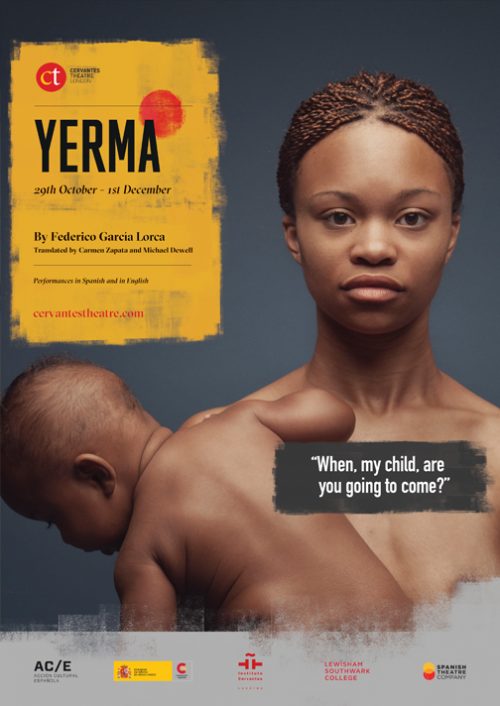 Director
Jorge de Juan
Jorge is a renowned Spanish producer, director, and actor.
He is co-founder of the Spanish Theatre Company (London) and Artistic Director of The Cervantes Theatre
He trained at the Royal School of Dramatic Art of Madrid (Acting) and the British Theatre Association (Directing and Producing).
Directing credits include: The Public and The Grain Store (Fourth Monkey); End of the Rainbow; Dracula; The 39 Steps (Spanish production); The Woman in Black (Spanish production). As Dramaturg: She Said(English National Ballet). At the Cervantes Theatre he has directed Bodas de Sangre/Blood Wedding, La Casa de Bernarda Alba/The House of Bernarda Alba and El Juez de los divorcios/The Judge of the Divorces.
As an actor he has appeared in more than 20 plays, 30 films and TV series, having played the lead in over 30 projects. Some of the credits include: (Theatre) Blood Wedding, Calígula, Oedipus, Macbeth, Richard III, The 39 Steps. (Feature Films), Talk of Angels, Open your Eyes, One of the Hollywood Ten. He has worked with both Spanish and foreign directors.
SPANISH CAST
Yerma – Nansi Nsue
Juan – Alan Rodriguez
Victor – Federico Trujillo
Old Woman – Mayca Estevez
Dolores – Toni Madja
Rosita – Jordana Mba
Magdalena – Laura Arnaiz
Maria – Ana Mosquera
Cuñada – Fuen Vera/Puerto Baker
ENGLISH CAST
Yerma – Leila Damilola
Juan – Tom Whitelock
Victor – Jazz Brown
Old Woman – Coco Mbassi
Dolores – Gledys Ibarra
Rosita – Latanya Peterkin
Magdalena – Christina Ellinas
Maria -Stephanie da Silva 
Sister in Law – Fuen Vera/Puerto Baker
CREATIVE TEAM
Director – Jorge de Juan
Set Designer – Ángel Haro
Lighting Designer – Nigel A Lewis
Costume Designer – Panamá Díaz
Music and Choreography – Jordana Mba
Producer – Paula Paz
Production Manager – Leoni Cotgrove
Stage Manager – Marta César
Production Assistant – Andrés Rivas
Costume Assistant – Clara Ruiz
Educational Assistants – Emer Shepphard, Isis Castillo
Lighting Riggers – Evie Richards, Sophie Lucas
Photography – Elena Molina